In High School Ministries our desire is for students to take their faith from a surface level to a heart level. We want the students to know that their lives are significant, that the love of God can do amazing things and that they are loved by others around them. We want them to go deeper in their faith and use their faith to change the world around them.
Student Sunday Service
Our Jr. High/High School Sunday Service meets during the 10am service. Our lessons are designed to teach Biblical truths in a way that is relatable and understandable for students and to be a place where they can see that church is fun! Student Sunday Service is a great way to get a taste of what Student Ministries is all about and to spend time learning about Jesus with friends.
High School Monday Gathering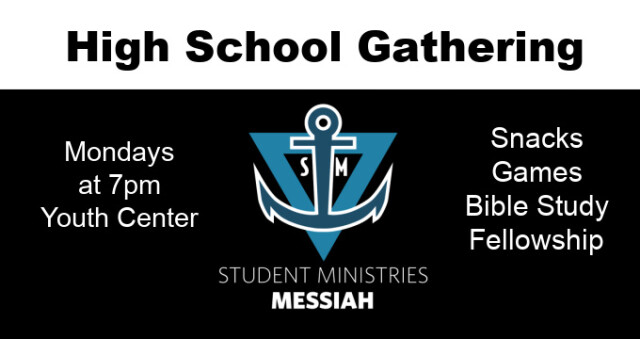 Our High School Monday Gatherings meet at 7pm in the Youth Center. They are designed to be a space where students can take time to build community with each other and grow in their relationship with God. Each week we have snacks, play a group game and have big and small group time as we take a deep dive into the Word. It is our hope that each week the students are growing stronger in their relationship with God and that they are developing deeper relationships with other students.
Winter and Summer Camps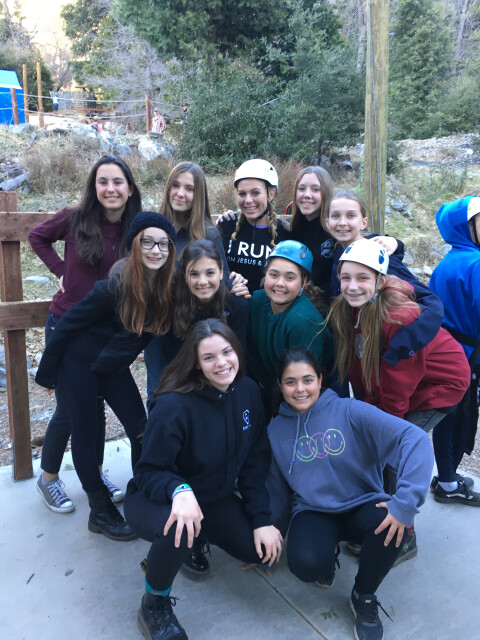 Twice a year we take our students to camp and we always come home with amazing stories! We believe that when we put our everyday lives on pause and take time to be with nature, be with each other and be with Jesus that awesome things can happen. Our Winter Camps are just a weekend where we pack in an entire camp experience into 48 hours, but our Summer Camps are a whole week of awesome games, meaningful worship and chapel times and times of encouraging each other as we strengthen our faith. Our camp experiences are always amazing and memorable!